The new digital piano CA-401 from Kawai
Kawai CA-401
Speakers: 20 W + 20 W
Sounds: 19
Keys: 88 
Jacks: Headphones x 2, USB to HOST
Weight: 15 kg 
wooden keys with Ivory Touch key surfaces
Grand Feel Compact with Let-Off, Triple Sensor, and Counterweights
Polyphony: 192
Bluetooth: Midi and Audio Bluetooth
Metronoom: yes
Recorder: yes
Demo songs: 19
Pedals: Grand Feel Pedal System
For over 90 years, Kawai has been dedicated by creating superior instruments that provide the most satisfying piano-playing experience. The new CA-401 is the latest addition to Kawai's home digital instruments and an excellent introduction to Kawai's digital pianos.
 This new model in the CA series line of digital pianos, features similar high-quality sound and key action technology. The CA Serie provides the same touch and feel of an acoustic grand piano. Furthermore, has this series received a lot of positive reviews from customers and experts from all over the world.
Kawai's pianos are getting acknowledged for their sound quality, key action, and range of features. In this article we will dive deeper into the world of the CA-401.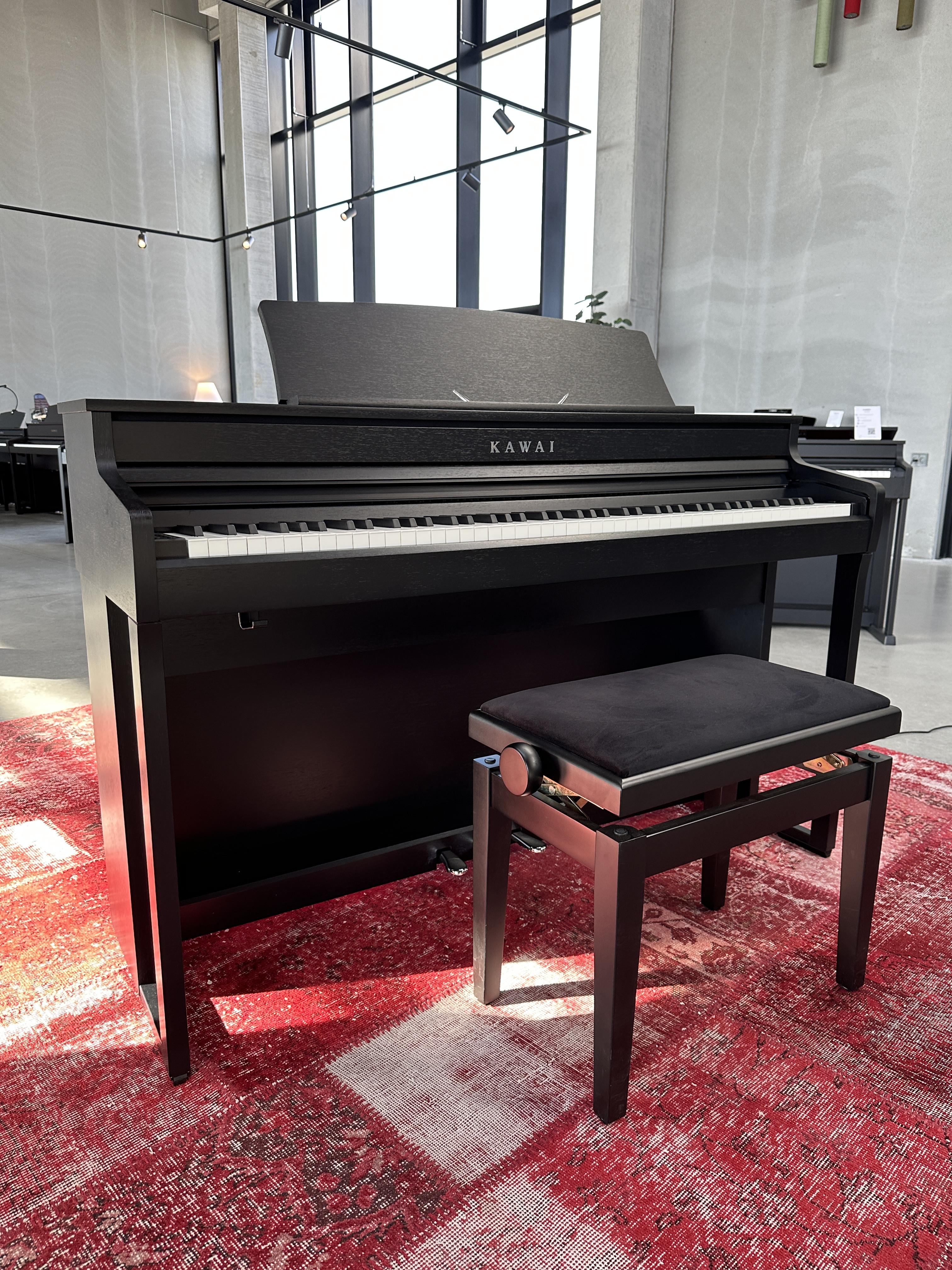 Digital Piano Keys
If you want to learn to play the piano, it's necessary to have high quality piano keys. Therefore, it is always good to have weighted keys.
Luckily the CA-401 features Kawai's Grand feel Compact 3 wooden-key keyboard action. This keyboard action is designed to provide the most realistic touch and feel of an acoustic grand piano. Kawai's wooden-key actions have long been praised for having the best touch found on any digital piano.
To achieve the natural feel of a grand piano, are all 88 keys on the piano keyboard made entirely of wood. The digital piano has extra-long wooden keys (for better control), but also a mechanical design like Kawai's acoustic grand pianos.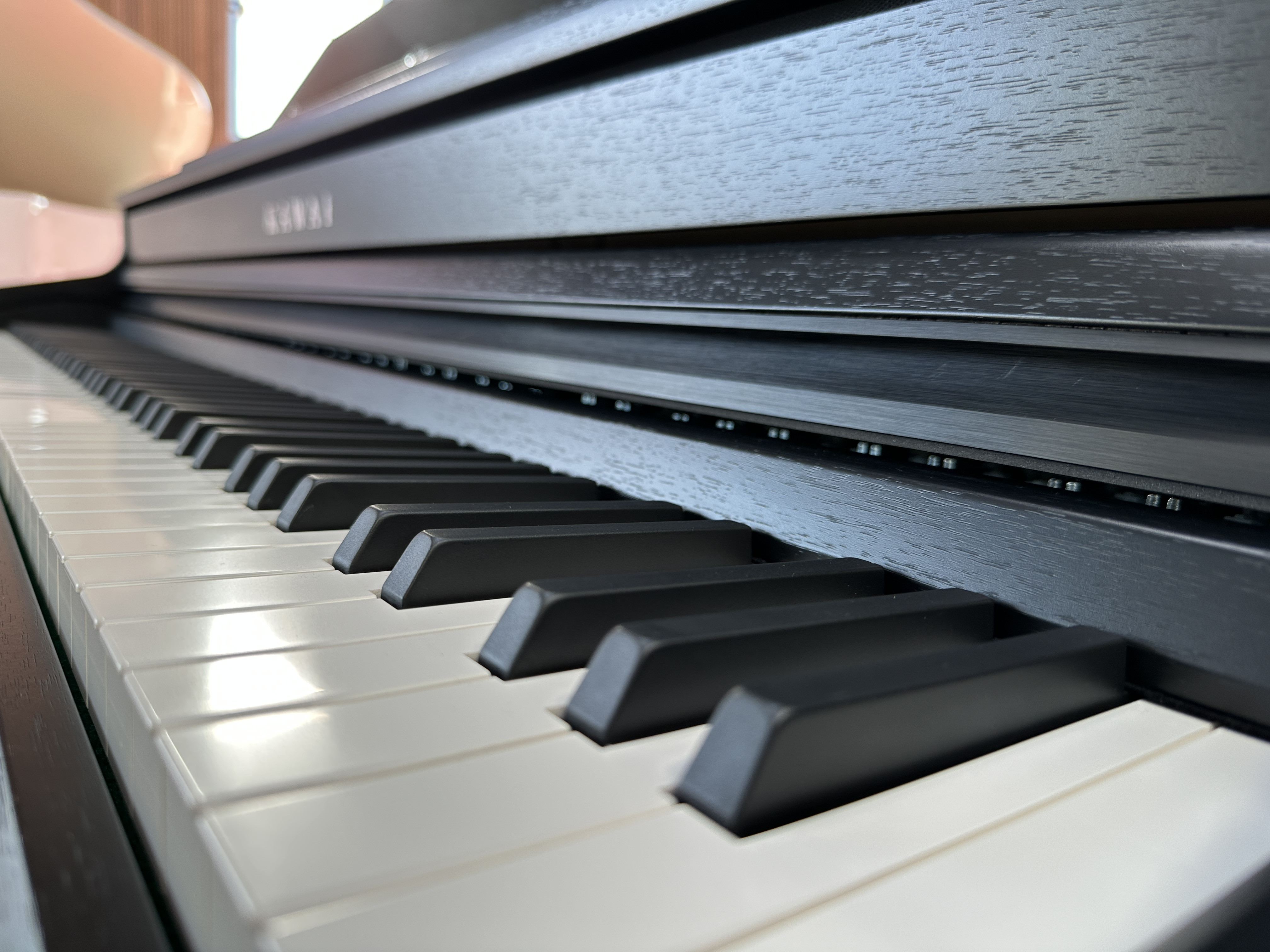 The keys of Kawai's digital piano don't have only grade-weighted hammers. The Grand Feel Compact keyboard action includes also counterweights attached to the front of the bass keys.
The Grand Feel Compact keyboard action employs an accurate triple-sensor key detection system. Furthermore, are the keys provided with ivory touch key surfaces and even reproduces the "let-off" characteristics of acoustic piano actions. These functions are perfect if you as a beginner or a advanced player want to start learning to play the piano.
Piano Sound
If you want to learn the piano its always important to have a good piano sound quality. Luckily, the CA-401 includes the new SK-EX Competition Grand Piano sound. All 88 of his keys have been carefully recorded, analysed, and accurately reproduced as high-loyalty digital waveforms.
The sound is reproduced by using the Progressive Harmonic Imaging sound technology. This technology makes sure of smooth tonal changes across the keyboard and the dynamic range.
However, this digital piano has not only a gorgeous piano sound, but it also makes use of an upgraded AC power adaptor. This power adaptor, in comparison to earlier generation models, helps to ensure a smoother, clearer sound through both speakers and headphones.
Demo songs
If you just want to see what the CA-401 is capable of then you need to discover the demo songs. Kawai has included 19 demo songs that demonstrate how the instrument sounds, and how the songs are played by professionals. If you don't have a piano teacher, then this is a perfect function.
The CA-401can record up to 3 different songs in its internal memory. A dedicated button on the front makes it easy to record songs.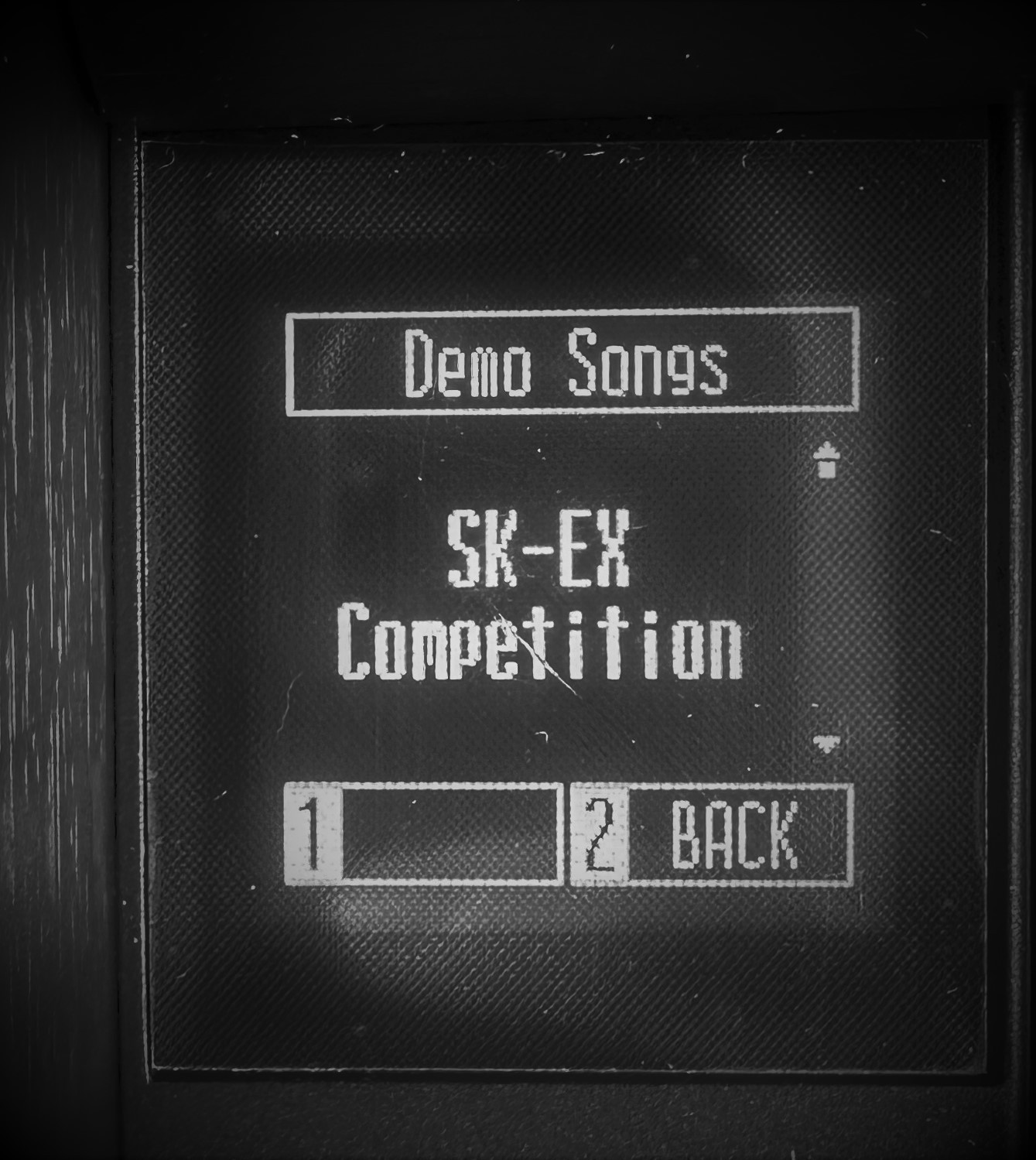 The song recorder
The recorder is very simple. There is no overdubbing function, so you must set it right in one try. Also, you can't change the sound of songs that have already been recorded. And if you decide that the sound you choose isn't what you want, you'll have to create it from scratch. 
Additional sounds & playing modes
The CA-401 offers a big selection of additional instrument sounds such as electric piano, organ, harpsichord, vibraphone, and strings. In overall you have 19 sounds to choose from.
Digital piano's polyphony
A digital piano's polyphony count measures how many samples can be played simultaneously before the previous note is abruptly cut off. The CA-401 has a maximum polyphony of 192 notes. This is sufficient for most songs.
Kawai's built-in lesson songs
Kawai's digital pianos are the only instruments that has Alfred's lesson songs-built in. Built-in lesson songs allow students to listen to lesson songs performed by Alfred's pianist. Students can learn how songs sound together with textbooks.
In overall there are 279 songs to choose from, featuring lessons from Bach, Chopin, Czerny and Burgmüller. The CA-401 has also 19 demo songs and 40 concert magic songs. These are ideal for aspiring pianists to reach the next level.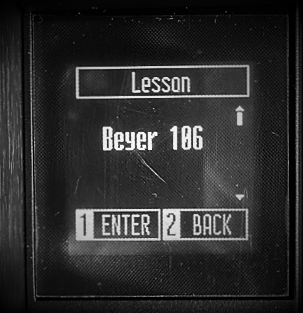 Bluetooth Connection
The CA-401 comes with Bluetooth Audio and MIDI functionality. Both Bluetooth components adopt the latest v5 standard, offering ultra-low latency, enhanced reliability. If they are paired with the latest devices, they have a superior audio quality.
Bluetooth Audio allows you to stream audio from your connected devices through the CA-401 great speakers.
Bluetooth MIDI allows you to use the CA-401 with apps on smartphones, tablets, and other smart devices. This lets you work with music-making apps without purchasing the required connectors.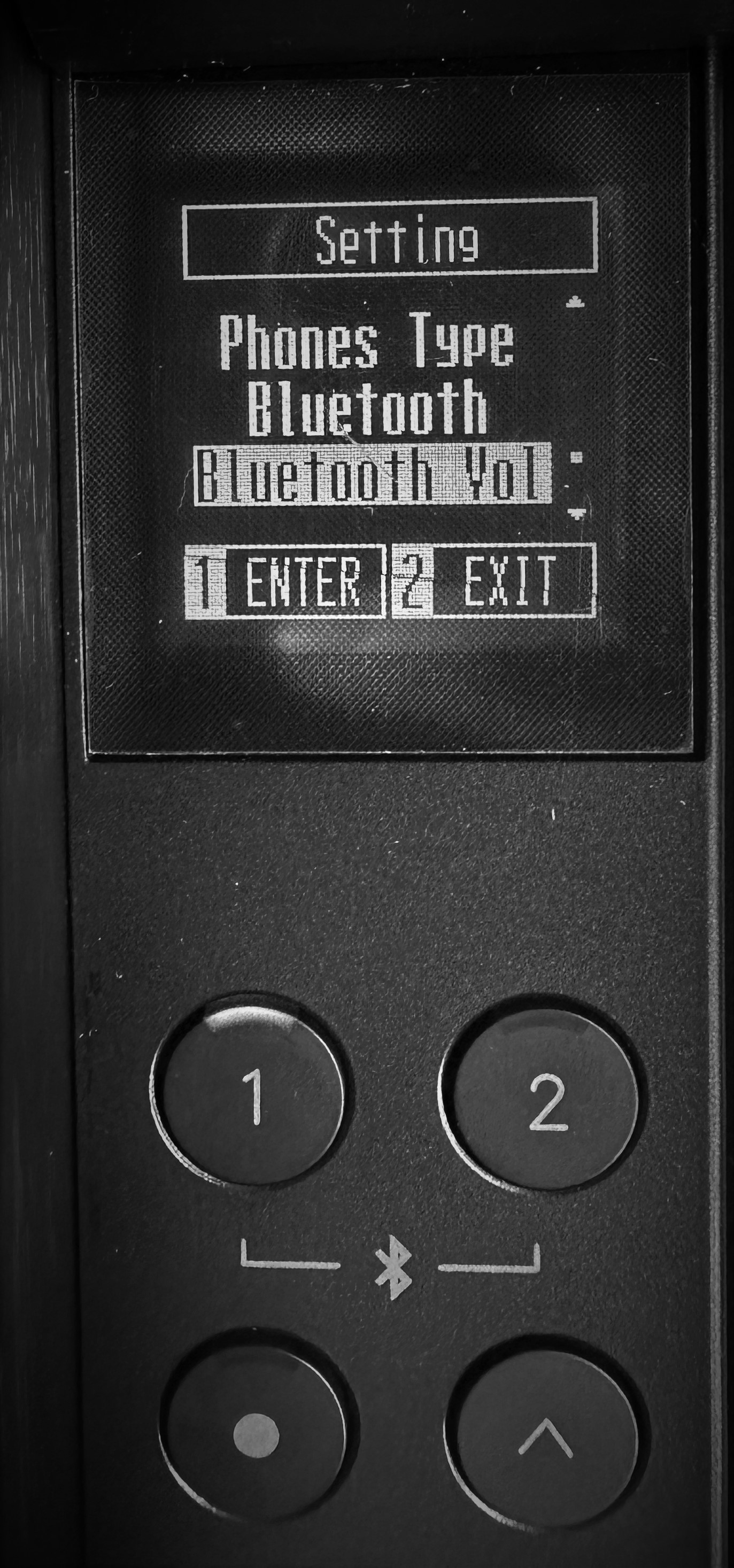 Connectivity
Bluetooth connectivity aside, the CA-401 includes a full suite of connections for integration into any production or performance environment. The CA-401 has two headphone jacks and it also has a USB to Host port, which uses the USB Type-B connector.
This is strictly a USB MIDI connection and does not come with a built-in USB audio interface. If you want to use the CA-401 gorgeous SK-EX samples in a digital audio workstation, you'll need to work with an external audio interface.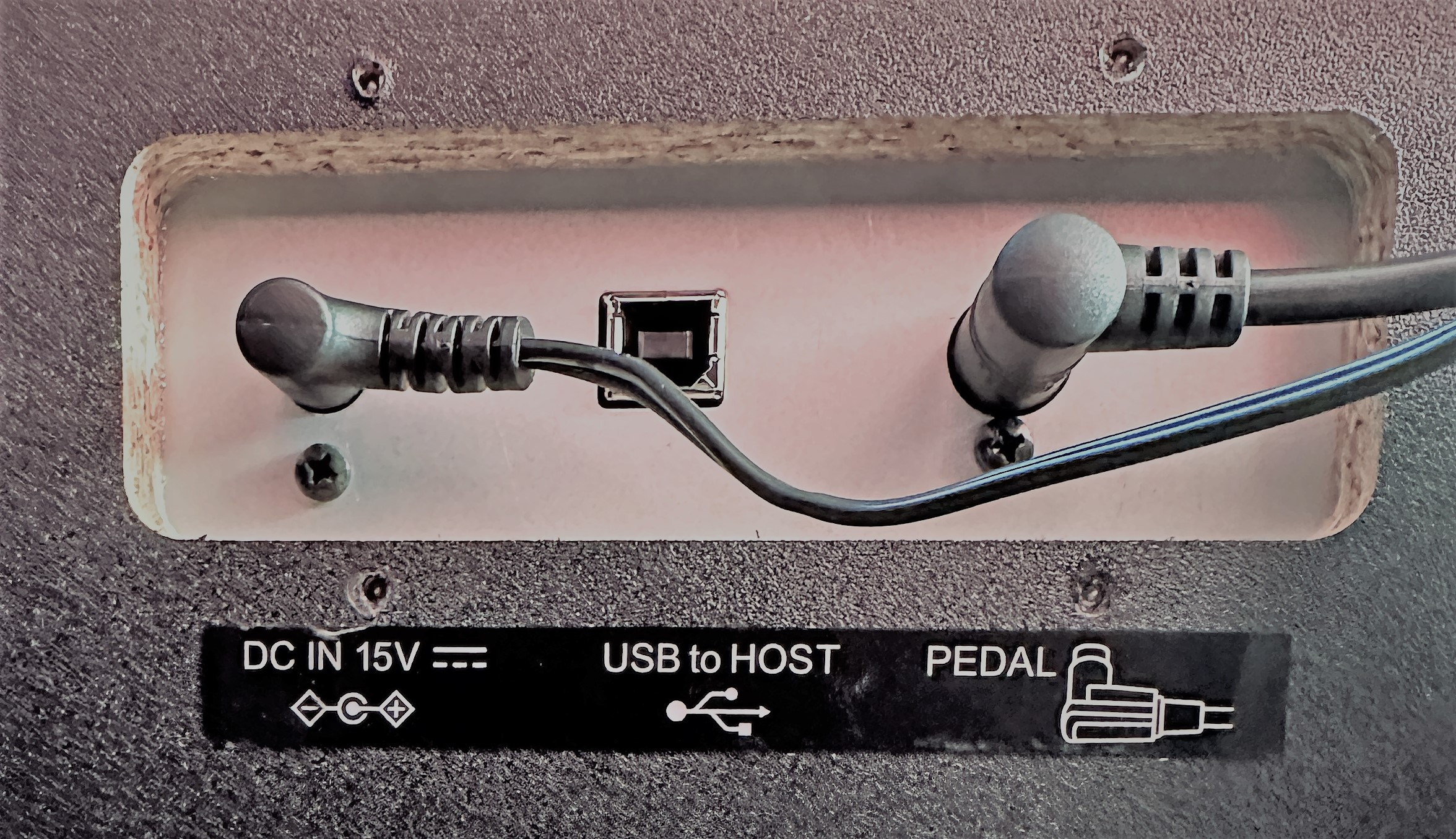 Design of the cabinet
The attractive cabinet of the CA401 has received a lot of design improvements. The pedals and the music score support pins are also better positioned. You also have the possibility to raise it, to keep pages securely in place. This makes it way easier to read notes and learn music theory.
Design of the controlpanel
The updated CA401 also includes redesigned control panels with a more intuitive button layout to complete the existing OLED 2.5" screen. The buttons are large and flat, and it's easy to use the Bluetooth function.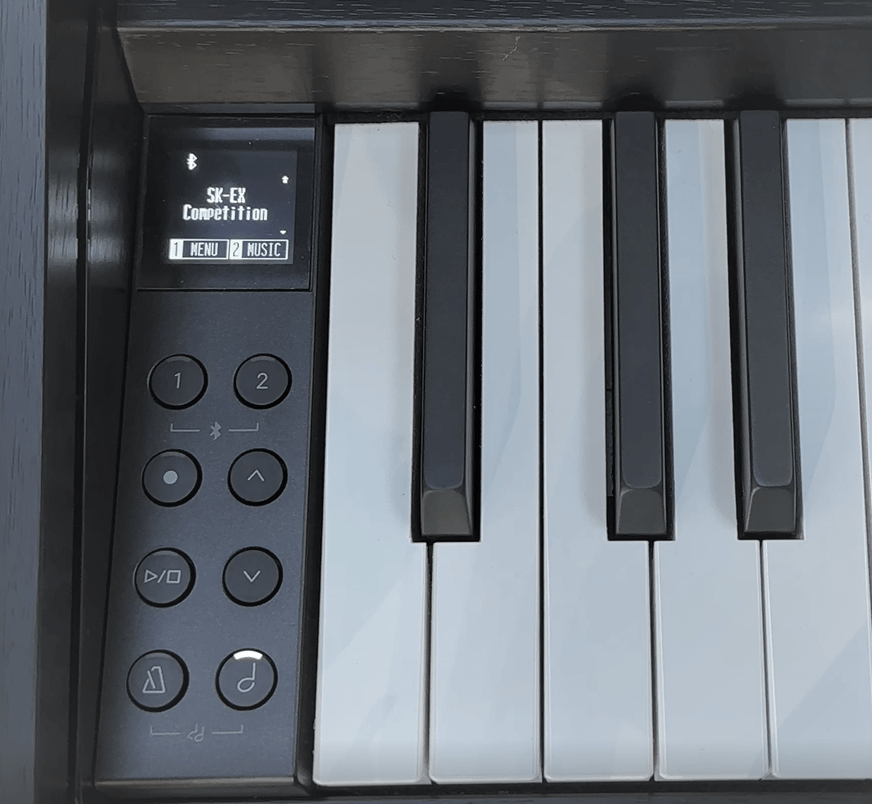 Size and weight
The digital piano has a weight of 57.5 kilograms and the dimensions are 1360 (W) x 485 (D) x 915 (H) mm.  At just over 40 centimetres in depth, the CA-401 is also (compared to other pianos) a relatively compact instrument, making it well-suited to apartments and other narrow spaces.
The pedals of the CA-401
The CA-401 has three pedals: soft, sostenuto and damper (with half-damper capability). The Grand Feel Pedal System accurately reproduces the damper, soft, and sostenuto pedal positions and individual weightings of the Shigeru Kawai SK-EX Concert Grand Piano.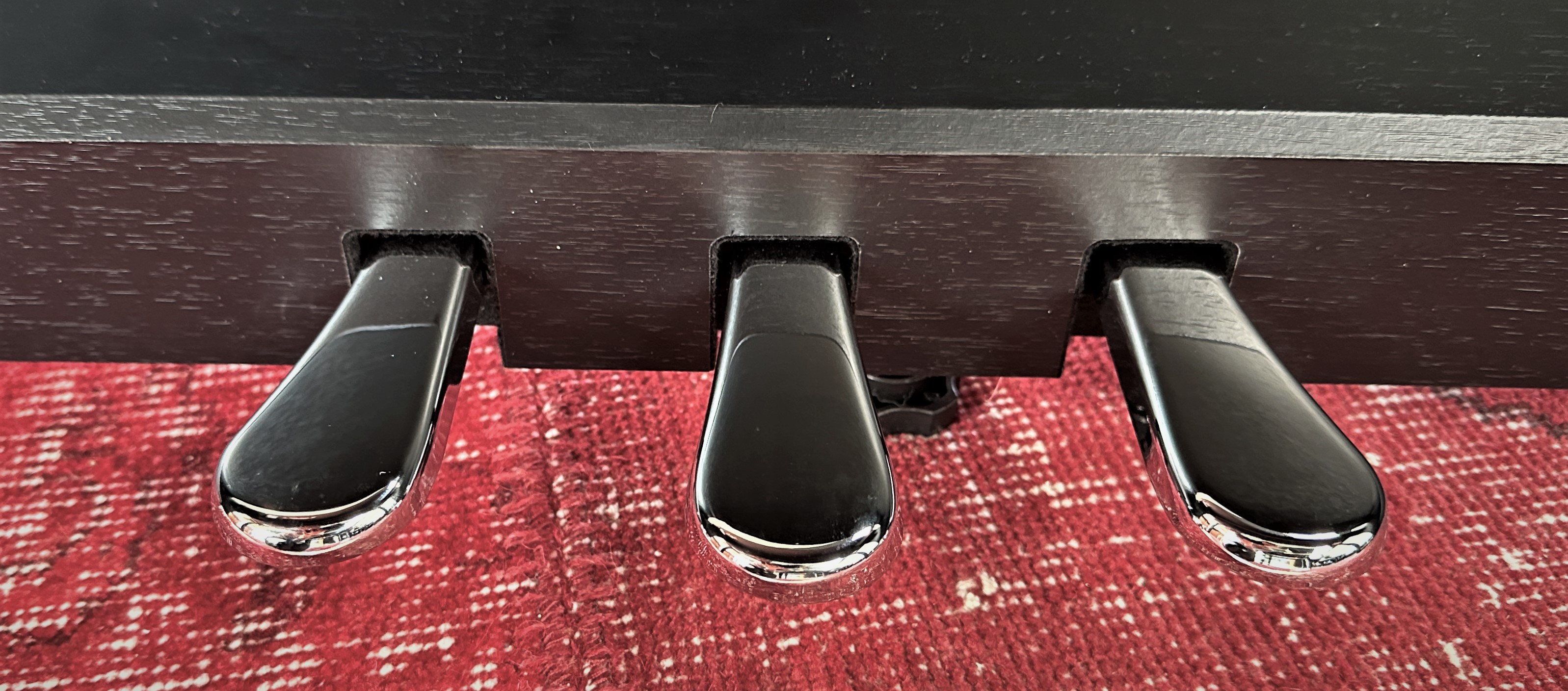 Headphones
Headphones are great if you want to practice quietly without disturbing others. Plus, good headphones offer clearer, more detailed sound compared to built-in speakers.
Read this guide to learn how to choose the best-sounding headphones for your digital piano.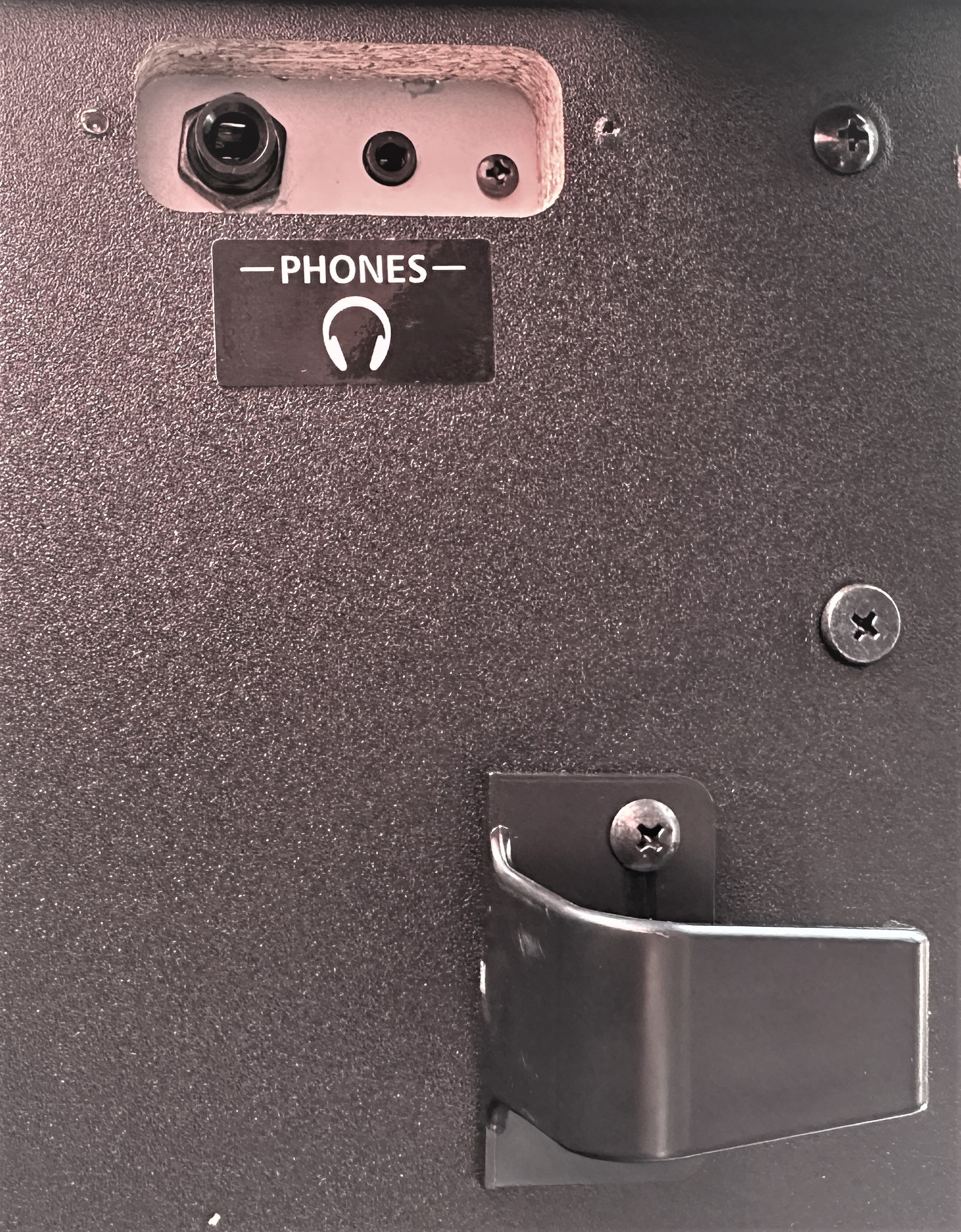 Speakers
The CA-401 is provided with excellent speakers with a great sound quality and help showcasing beautiful piano samples at their best. The output power is 20w + 20w and it has 2x woofers and 2x tweeters to create the ultimate piano sound experience.
These speakers are great and really help to bring out the details in well-sampled piano parts. The 20W speakers are also very powerful and can put out a lot of volume without distortion. The clean audio produced is very impressive, and the speaker output is very similar to the sound through monitor headphones.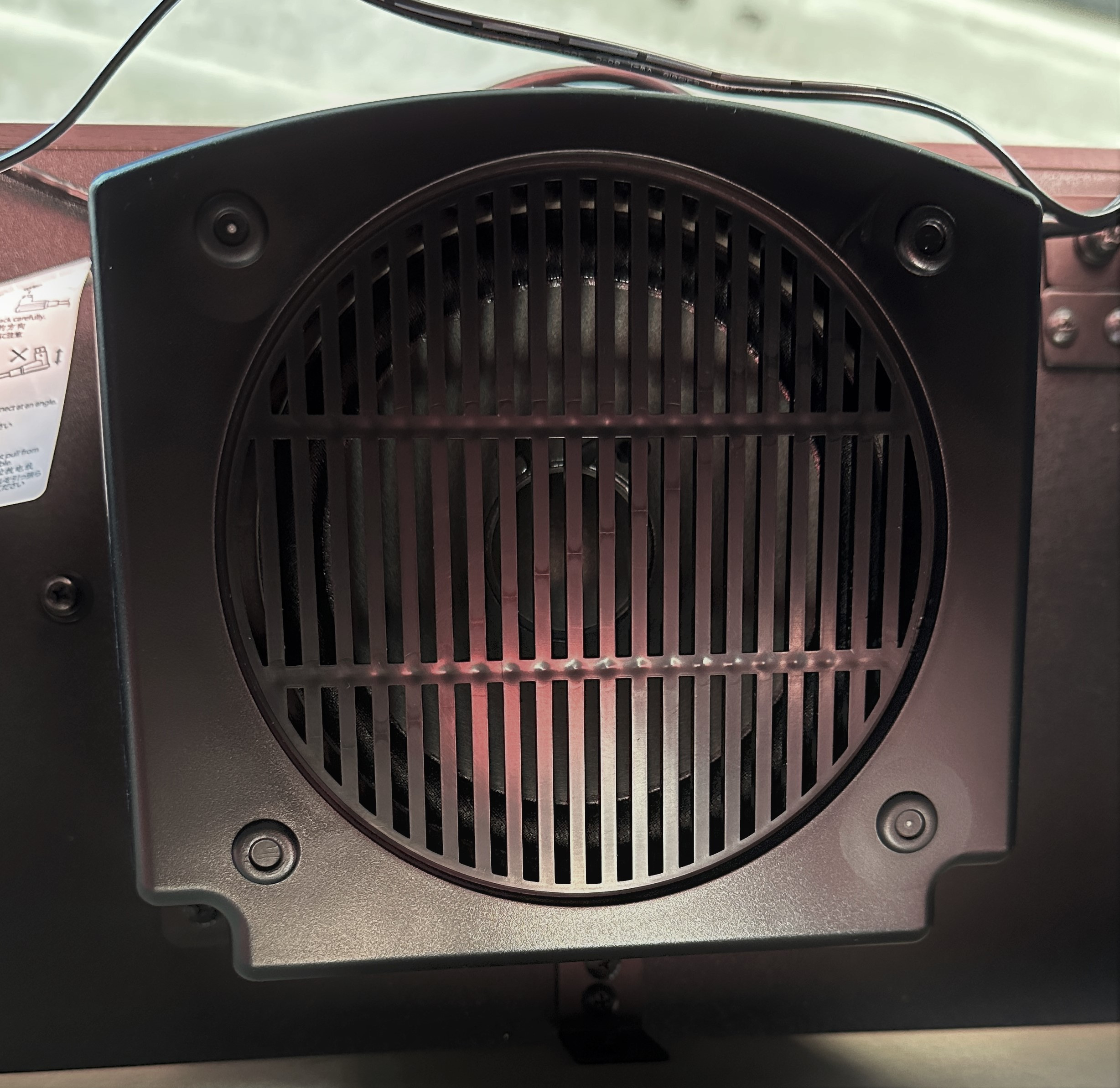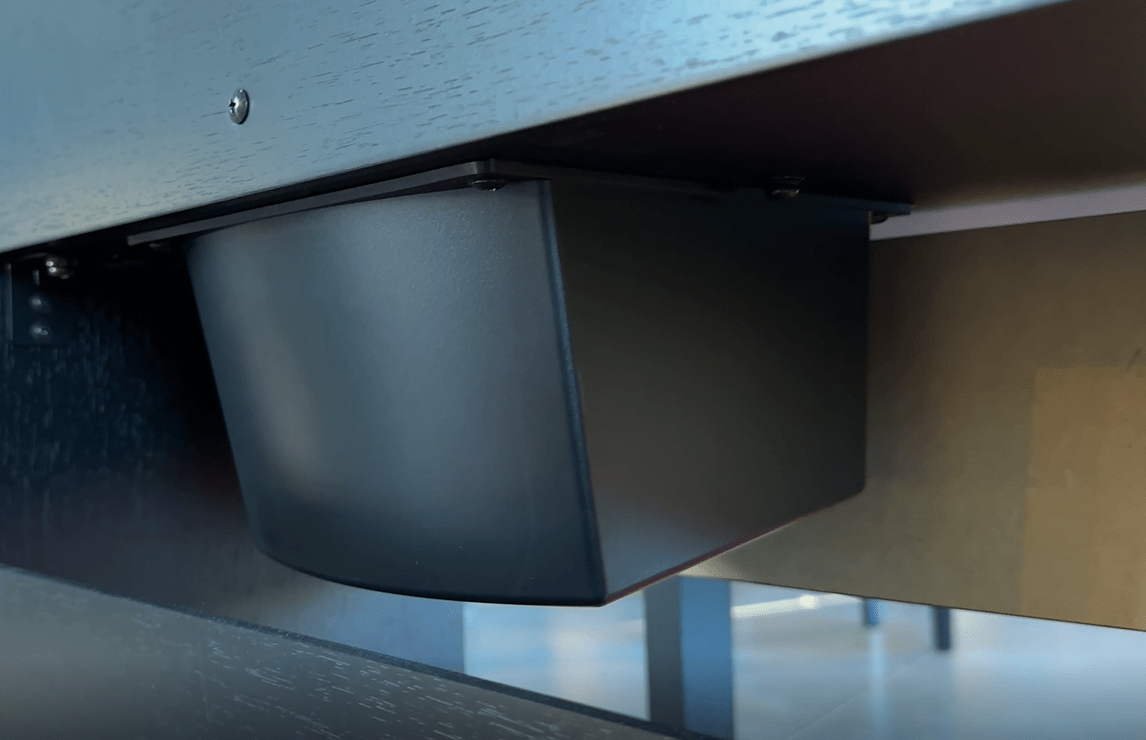 Summary
In overall is the CA-401 a great choice for beginners as well as professional piano players. In general, the CA-401 sounds great as a digital piano. The SK-EX concert grand that serves as the default preset is wonderful, and the speakers are very well-suited for delivering the right soundscape. Also, the redesigned control panels make it easier to control the digital piano.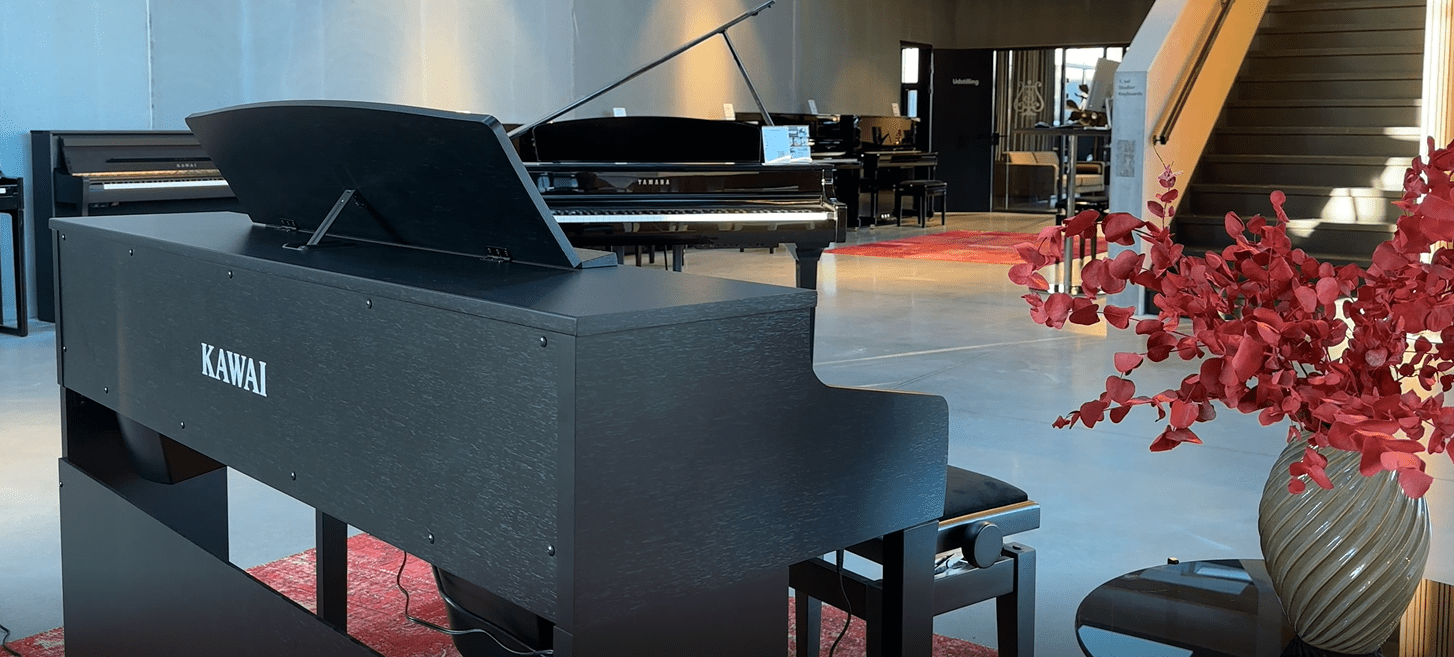 New Features & Improvements of the CA-401
■ NEW: SK-EX Competition Grand piano sound, specially recorded from the player's perspective
■ NEW: Redesigned, high quality AC power adapter, delivering smoother, clearer sound
■ NEW: Bluetooth Audio connectivity for wireless audio playback from smart devices
■ IMPROVED: Redesigned control panels with direct button printing for intuitive operation
■ IMPROVED: Refined cabinet design with improved pedal position, new music reset score support pin